A contact list is the beginning of every eCommerce business. In the eCommerce world, it's where you will generate most of your money. With a list of hundreds or even thousands of emails, you can be confident that a good percentage of those people will respond and engage with your email.
That is why an email list of people that are interested in your products and services that you promote, or share is vital to your online business's success. With a record of loyal customers, you can be well satisfied that you can promote niche-related products to them that will increase your conversion rates.
Continuously add people to your email list, can help your business earn more profits. To do this, you can take either the paid route or the free route. In the event you are just starting with a low or no budget, you will need an email autoresponder that gives you a free trial at no cost. We recommend using Mailchimp, which will let you collect up to 1000 contacts for free, and when you start to generate the money, you can move to a fully paid option.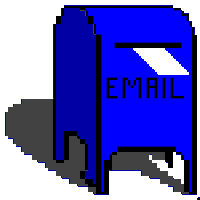 Suppose you are going to take the paid route. In that case, you will need to look into using lead generation campaigns on social media channels or even solo ads. With social media, you could run a lead generation campaign, that puts your ad in front of people that are most likely to submit their emails into the form.
On the other hand, solo ads campaign is when you request someone with a list in a particular niche to send out an email including your offer to their subscribers and in return those subscribers signup to your list. With paid option number 2, you will need to create a free offer aka "lead magnet/tripwire" with a right call to action (we shall cover this in detail)
So when you do start collecting email contacts, you will need to manage it with an autoresponder. An autoresponder is a cloud-based email database software that will take care of the tedious administrative work. Such as sending out emails based on the readers' engagement, welcoming new subscribers, and auto sending promotional offers.
Autoresponders
Autoresponders will also provide data analytics based on the actions your readers take like the number of opens, open rate, location and click-through rate within the email. With this kind of data, you can fine-tune your email promotions to suit your end goal better whether its purchase, click through to the blog, sharing email etc.
While there are dozens of autoresponders out there that you can get, there are three that offer the best array of services at the most affordable prices: There are multiple autoresponders out there that you can use though we recommend the following;
1) Mailchimp
2) Klaviyo
3) Aweber
4) GetResponse
Getting a high-quality autoresponder is like being a business owner who hires a hard-working, efficient and honest manager to run the day-to-day operations for you. Once you give the autoresponder the general directions you want, it can efficiently and effectively handle most of the time-consuming administrative duties automatically. So you may focus on the larger "big picture" issues related to running your business.